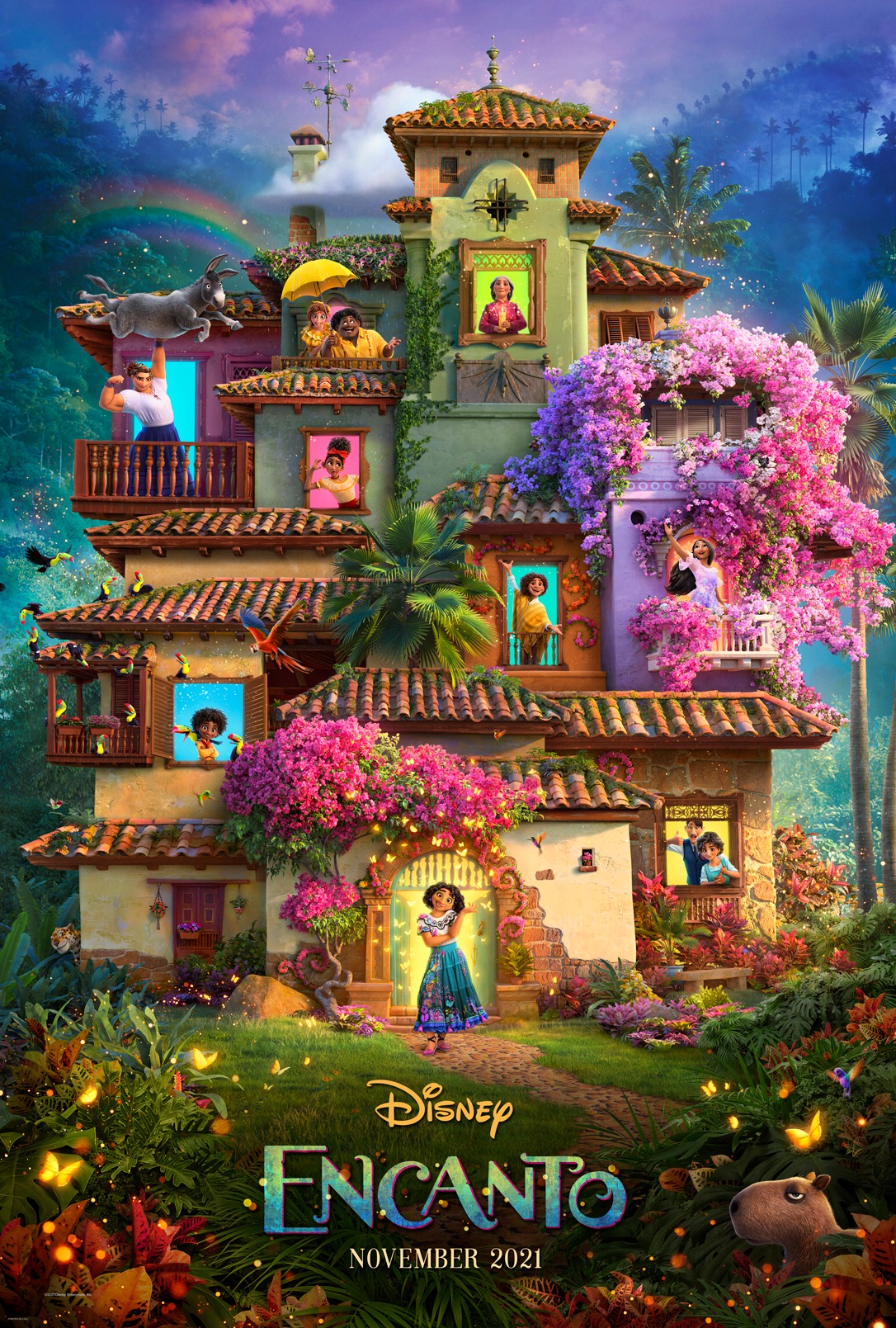 We are big fans of Disney over here, and personally, I'm an animation nerd, so I am very excited for Disney's next film, Encanto. It will be released on November 24, 2021. Encanto is Disney Animation Studios' first film to be released in theaters since the pandemic. It is also the studios' 60th film, which makes this extra magical being the first film fully back to theaters.
Directed by Byron Howard (Tangled, Zootopia) and Jared Bush (Zootopia) and co-directed by Charise Castro Smith, Encanto is set in a magical village in Colombia. We will be following Mirabel's (Stephanie Beatriz) story. She is a normal girl surrounded by her magical family. All the family members have different powers and I can't wait to see the hijinks that unfolds.
While Mirabel might not have magical powers, there might be some other special talent within her, even if not magical. According to Disney, when Mirabel discovers that the magic surrounding the Encanto is in danger, she decides that she is her family's only hope.
The design of the film looks beautiful; from the set design to clothing, it promises to be a visual treat! The details we can see in the trailer alone has me excited to see it on the big screen. I love the colorful embroidery that has been added to Mirabel's clothes.
The Encanto trailer is full of vibrant colors and a catchy beat that already has me excited for the soundtrack. To further my excitement of said soundtrack, Lin-Manuel Miranda has written the original songs featured in film. Will this be his chance for an Oscar? Personally, I'm still salty that he didn't win for How Far I'll Go (Moana 2016).
Another thing that makes me even more excited for this film is the fact that, according to Beatriz's co-star from NBC's Brooklyn Nine-Nine, Melissa Fumero, Stephanie Beatriz loves Disney and now she is a lead in one of their films!
I cannot wait to see this vibrant, magical film in action! Is it November 24th yet? No? I guess I'll watch the Encanto trailer again.